2012 Employee Awards made at Tribune
   Peggy Bassier of the advertising department is the newest recipient of the Franklin D. Schurz Award for an outstanding full-time employee of the South Bend Tribune.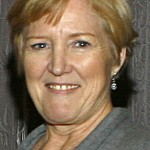 Robert Jackson of the subscriber services department received the Franklin D. Schurz Award for a part-time employee.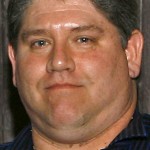 Those 2012 honors and others were announced at The Tribune's second annual Employee Awards Luncheon Feb. 21, at the Palais Royale banquet center in downtown South Bend.  The cost of the luncheon was covered by a trade arrangement with the restaurant.
Others honored included:
– Monica Enders, Customer Service Employee of the Year.
– Jennifer Ellis, Tribune Engagement Award, for her work on iNtheBend magazine and iNtheBend.com.
– Roshanda Benson, Packaging Employee of the Year.
– Tony Graves, Pressroom Employee of the Year.
– Karen Tuberville and Peggy Slone, Digital Sales Award.
– Kim Kilbride, Santiago Flores, Greg Swiercz, Robert Franklin and James Brosher, Digital Content Award, for "The Skinny Dreams," a series of multimedia stories about a woman who underwent bariatric surgery.
There were some new award categories this year:
Shannon Troxel of the accounting department received the Unsung Hero Award.
Three news staff writers received Key Connection Awards for in-depth and investigative writing in areas that we're focusing our coverage on:
– Virginia Black, Voice for the Vulnerable.
– Kim Kilbride, Watchdog.
– Margaret Fosmoe, Education.