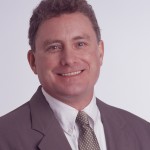 John F. Bitzer III was named President & Chief Executive Officer of ABARTA, Inc. on April 1, 1999 after two years as President & Chief Operating Officer.  ABARTA, Inc. is a private third and fourth generation family holding company with operations in the media, soft drink, energy, and frozen food industries.
After completing his studies at the University of Southern California, John began his career with ABARTA in 1985 as a Territory Sales Representative for the Cleveland Coca-Cola Bottling Company and was then promoted to Territory Sales Manager.  After receiving his MBA from the University of Michigan in 1989, John assumed the position of Southern Tier Manager at the Buffalo Coca-Cola Bottling Company.  Two years later he transferred to the publishing division of ABARTA and was named Publisher of Atlantic City Magazine in Atlantic City, New Jersey.  In 1994 John founded the ABARTA Media Group and was named Group Publisher.
John serves or has served on several boards, both for-profit and non-profit.  He also has affiliations with a number of professional, educational, and social organizations.
John and his wife Astrid reside in Pittsburgh, Pennsylvania and have seven children.