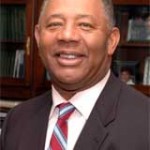 On August 1, 2002 Mr. Pittman was named Senior Vice President – Publishing, at Schurz Communications, Inc., a communications media holding company, publishers of the South Bend Tribune and eleven other daily papers. It also has interests in radio, television, cable television, and advertising shoppers in California, Indiana, Maryland, Florida, Missouri, Virginia & Georgia.
Mr. Pittman began his career with Lee Enterprises as publisher of the Herald & Review in Decatur, IL., in 1996, and became vice president of the former Lee Central Newspaper Publishing Group in 1997. He became publisher of the Quad-City Times, in 1998, with additional responsibility for the Muscatine Journal, Thrifty Nickel and other Lee operations in the region.
He has been a frequent speaker at community gatherings, especially ones aimed at helping and inspiring young people, and he has personally led the newspaper's "Let's Read" campaign. His many board memberships include United Way of the Quad-Cities, Davenport One, Renew Moline, Partnership for a Drug-Free Iowa, Quad-City Scholars and the Quad-City Botanical Center.
Before joining Lee, he was new media advertising manager at the Charlotte Observer in North Carolina and a general executive in Knight-Ridder's corporate executive training program. For seven years before that, he was classified advertising manager for the Times Publishing Co. In Erie, PA., He also served three years as marketing and promotion director at Erie and wrote a weekly sports column. He also has been a seminar discussion leader at the American Press institute in Reston, VA, and from 1973 to 1980, he was vice president of consumer lending at a bank in Erie. From 1970 to 1973, he played professional football for the St. Louis Cardinals and the Baltimore Colts.
Pittman holds an M.B.A. degree from Gannon University in Erie and a B.S. degree in business administration from Penn State University. While at Penn State, he was an Academic All-American and a Football All-American. He and his wife, Maurese, have two daughters, Kira and Mauresa, and a son, Tony.