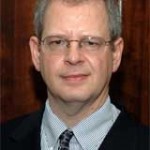 Gary N. Hoipkemier is Senior Vice President and Chief Financial Officer, Treasurer and Secretary of Schurz Communications, Inc., a communications media holding company located in Mishawaka, Indiana. Schurz Communications, Inc holds interests in media properties including newspapers, commercial print, radio, television, cable television and advertising shoppers in fourteen states.  He is responsible for the accounting, finance, tax compliance and administrative activities of the Company.
He joined Schurz Communications, Inc. in January 2001 after serving as Treasurer of CTS Corporation for eleven years.  CTS Corporation is an international electronic components manufacturing firm listed on the NYSE with Corporate offices located in Elkhart, Indiana.
Mr. Hoipkemier graduated from Manchester College, North Manchester, Indiana in 1976 with a Bachelor of Science degree, majoring in accounting and business administration.  He holds a Masters in Business Administration degree from Indiana University (1999) and passed the Certified Public Accountancy Examination in Indiana in May 1976.
He began his business career with Price Waterhouse and Co., South Bend, Indiana in 1976, advancing to senior accountant.  Upon leaving public accounting in April 1980, joined Clark Equipment Credit Corporation as a financial analyst, advancing through various responsibilities to Accounting Manager.  In 1986, he assumed responsibilities as Corporate Controller and subsequently VP Finance at Riblet Products Corporation.
Mr. Hoipkemier resides in Bremen, Indiana with his wife Karol.  He is a member of the American Institute of CPA's, Indiana Association of CPA's, Media Financial Management Association, serves on the board of Goodwill, Industries of Michiana and is active in the ministries of Community Baptist Church, South Bend, Indiana.