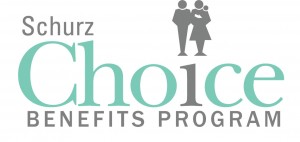 At Schurz, you are a part of a family-owned organization that understands the importance of, and values, you and your family's complete well-being. We recognize our benefits package and wellness programs hold the opportunity to provide you and your family with the necessary support and resources needed to maintain a positive balance in all aspects of a healthy lifestyle: physical, emotional, spiritual, and financial; giving you the advantage you need to grow personally and professionally. Your win is our competitive edge.
---
You are the best! I was a little concerned at first having to call an 877 number to get HR assistance, as I am used to an in office HR, but you have far exceeded my expectations and I feel great about working with the Schurz team. Thank you!!! Thank you!!! Thank you!!! — Kayla
---
Schurz provides a competitive benefits package that includes medical, dental, vision, and prescription drug insurance, company-paid and voluntary life and disability insurance, medical and dependent care flexible spending accounts, and a comprehensive wellness program.
Schurz also provides you with the opportunity to participate in the Schurz Communications, Inc. 401(k) Plan, allowing you to defer as much as 50% of your eligible earnings up to IRS limits. Currently, the company will match 100% on the first 1% of your contribution, and 50% on the next 5% of your contribution.
Schurz Choice Benefit Program Resources
For detailed information about the Schurz Choice Benefits Program, please visit the Schurz Choice Benefits Communication Portal, view the Schurz Choice benefits videos below, view the  Schurz Choice Benefit Program Guide, or contact the Care Line at 877-919-WELL.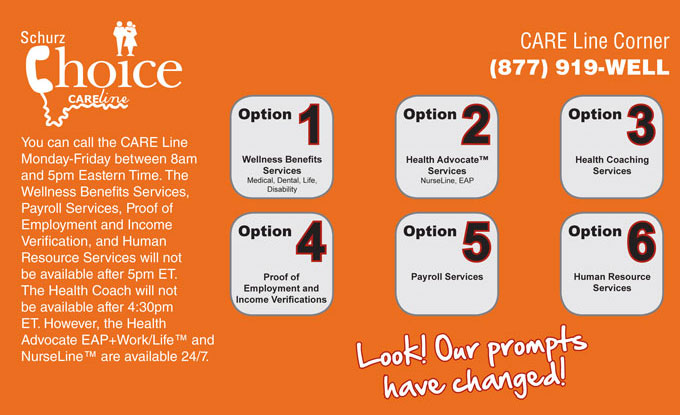 Helpful Links