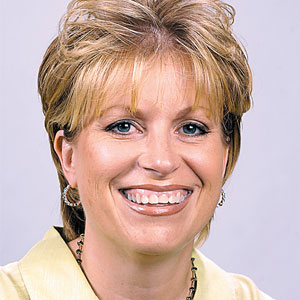 Herald Mail Company, Advertising Coordinator
Why Schurz
I began my career with The Herald-Mail in 1982 as a high school senior. My career has spanned into various departments at the newspaper – the newsroom for five years, classified advertising for 15 years and retail advertising as a graphic artist for 9 years. I now serve as the advertising coordinator of The Herald-Mail. My career at the newspaper has been very gratifying. I am very appreciative of the support from my colleagues, The Herald-Mail and Schurz Communications for my journey over the past 29 years.
My workplace has been a life raft during personal storms. I have always received much needed support from managers and co-workers during these times and am very thankful to a company that cared about my well-being over delegation of my workload.
How I contribute
At work, I contribute by helping staff understand what is needed to build an ad, training with regard to the South Bend hub, and offer my support to production staff in regards to layout and design; Outside of work, I contribute by being involved in ministries at Covenant Life Church in Hagerstown, MD.
My Success at Schurz
While selling special pages and sections for classified advertising, I enjoyed creating the design and layout of the pages. It was during the annual employee meetings with our former publisher, John League, that I discussed my desire to become a graphic designer at the newspaper. John offered encouragement, suggested that I would need training, and advised me to speak with another graphic artist, Kim Bain, who became my mentor. She helped me select the appropriate classes at a local college. The Herald-Mail offered tuition assistance which greatly assisted with my new career goal. After 15 weeks of night classes, I learned the basic skills of a graphic artist; six months later, the advertising department expanded with the creation of several graphic artists positions, one of which I was named to. That was in 2003. I have earned numerous awards for my design work and continue to grow professionally.
Outside the Office
I enjoy gardening, raising my vegetable plants from seed and tending to my perennial gardens. I also enjoy annual vacation trips with my husband, Mike, to the mountains of North and South Carolina, and of course, our little dog, Isabella, joins us for every road trip. My husband and I have been married for 25 years and have two children, Chris 29 and Leah 20.