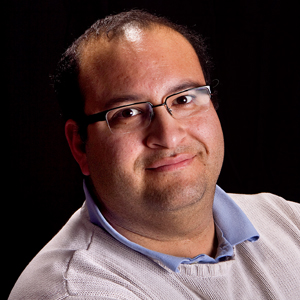 South Bend Tribune, Visuals Editor
Why Schurz
The Tribune has helped me grow into the person I am today. I tell my staff that I am here to make their work life the best possible experience. If I can make their job easier, my job will become that much more satisfying.
How I Contribute
I love what I do! I want to make sure the best pictures make it into the newspaper. I am continuously thinking of how to make an ordinary picture better. After 16 years, I have shot many of the same events more than once. I challenge myself to photograph each event differently. What I do matters and makes a difference in how people see the issues and the newspaper.
My Success at the South Bend Tribune
I have won numerous awards as a photographer for the Tribune. I have the freedom to be creative, and I have also been given the opportunity to grow past photography. Recently, I ended a three year fellowship with Inland Press that has exposed me the business side of the industry. Experiencing and talking about the challenges we face as an industry has given me a new perspective on how to be a better Visuals Editor.
When I'm not at the Office
I like to spend time with my family; working at the Tribune has given my one of the best gift I could ever receive: the gift of watching my kids grow. I was their primary care giver during the day when my wife was at work.