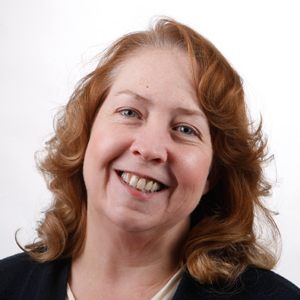 South Bend Tribune, Senior Writer and Instructor
Why Schurz
I was first recruited to the South Bend Tribune as a features editor and was consistently nudged into more challenging roles over the years. Although change can be scary, I've also learned that employees are encouraged to fight complacency and embrace new ideas are those who continue to grow, both as employees and as people. At Schurz, we prize the freedom to do our best and most challenging work.
How I Contribute
I see myself as a journalist with the freedom to push boundaries and try new things, both big and small. In a fairly new role now — senior writer/writing coach — I keep my hand in some editing, working and brainstorming with writers and editors. But I consider myself especially fortunate to be able to lead non-traditionally, by producing enterprise work myself.
My Success at Schurz
I've been encouraged to write some investigations and series that are outside of the norm for newspapers, and our readers have responded enthusiastically. Peers have recognized some of last year's work with statewide and national awards, among those a four-part series called "Clarence and Me," and a 21-part serial narrative, "Manholes & Murder." This year, politicians and others have taken note of our published investigations into child abuse and Indiana's Department of Child Services that I've been working with co-worker Mary Kate Malone to report and write.
When I'm not at the Office
My job allows me a great deal of flexibility, which is ideal for tending to two sons, a cat and a dog. I am in my fifth year of mentoring a young woman in a local school system; belong to the boards of a soup kitchen and a state journalism group; and am active in my church. Beyond those things, I squeeze in time to read and write (outside of work!), travel, garden and be the caretaker of family photos and history.