1st Place
Map Pics: (Designed by Ryan Shea, Taylor Seale)
Snapping and sharing pictures with your smartphone is easy. Organizing it all more intelligently is another story. This app creates common experiences by stacking photos based on where they were shot or uploaded.
2nd Place
News Cloud (Designed by David Lopes, Nathan Wickham)
3rd Place
Mobile Radio Contest: (Designed by Justin Bartlett, Eli Kloswick)
Shake your smartphone, tap and instantly win cash, prizes and merchandise during live radio contests. A simple and fun way to play & win (or lose) fast.
Other Finalists
What the FM: (Designed by William McGough, Patrick Raycroft)
This tool takes interactive radio to new level, allowing listeners to tap & build playlists inspired by live radio broadcasts.
Room Me: (Designed by Everaldo Aguiar)
This mobile tool allows college students and others to screen, then communicate with, potential roommates matching their personality, behavior types and budgets. It also pre-negotiates rental agreements and house rules between individuals. The goal, according to the designer, is to be a bridge to "co-exist in peace."
iReporter: (Designed by Jonas Elias Flesch)
This application combines the strengths of traditional news reporting with legitimate user-generated content. Point, shoot, tap, publish.
---
Panel of Judges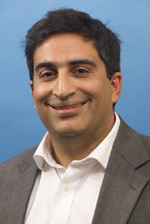 Professor Nitesh Chawla
, Phd. University of Notre Dame College of Engineering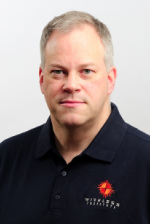 Professor Patrick Flynn
, Phd. University of Notre Dame College of Engineering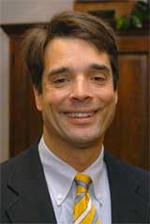 Todd Schurz
President and CEO Schurz Communications Inc.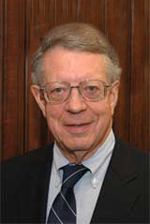 Frank Schurz
Chairman Schurz Communications Inc.
---
Schurz Communications and Purdue University Innovation prize awarded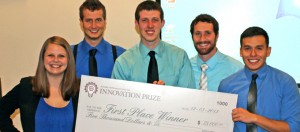 While Merriam and Webster define an "impulse" as a "sudden strong desire to do something", but at the 2013 Schurz Communications and Purdue University Innovation prize on Tuesday night, Impulse wasn't simply a strong desire, it was a creative technology team who took home the grand prize.
The Schurz-Purdue Innovation prize — in its second year — is a partnership fueled by a desire to help guide bright young students into careers in digital media and to encourage those students to invent real-world applicable solutions to the unique challenges that face a media company in the digital age. At Purdue, this effort is headed up by a new entrepreneurial and commercialization hub called 'The Foundry'.
While many more graduate and undergraduate teams began the process, the final competition was made up of 8 teams, whose projects ranged from a radio station aggregator to applied communications theory scripting. At the end of the night, however, the five-person development team behind 'Impulse' won the grand prize.
The creative team that makes up Impulse consists of undergrads Leah Thompson, Matthew Ryker, Edgar Plata, David James and Andy Gault.
"Our product will collect and share the opinions and experiences expressed during a specific event," a team spokesperson said. At its core, Impulse collects data streams from Twitter and Instagram which are focused around a particular event–be it a concert, promotional event or community happening. "The purpose of the project was to develop a product that could visually combine all of the social media streams," said Impulse.
The project was highly praised by the Innovation Prize judges, who awarded them the $5,000 first prize.
The runner-up was a data analytics project created by Zachary Williams, who took home $3,500. His project used Javascript code to analyze conversations logged in the C-Span Archive. Apply the centrality theory of communications, Williams analyzed a congressional committee meeting and produced in-depth metadata of the conversational influencers.
The third place prize of $1,500 went to HTML5 collaboration application Skypacke, a collaborative effort between students Nicholas Zak and Peter Mercado. With a beta-level product, the Skypacke team was able to demonstrate almost full functionality, which centered around collaboration-based content creation.
The contestants themselves also got involved in the judging, coming together to vote for a $500 'Fan Favourite', which was also won by Impulse.
Schurz Communications, "the biggest little media company you've never heard of all the time," according to Digital Media Vice President Kerry Oslund, is based in Mishawaka and operates cable, high-speed data, TV, radio, print and digital businesses "from Alaska to Augusta," he said. In Indiana, the corporation owns five newspapers, eight radio stations, a television station and a printing company.
---
Challenging digital minds to create "game changer" mobile breakthroughs.
Prize­-based innovation challenge for University of Notre Dame Computer Science & Engineering students and faculty
The University of Notre Dame's Computer Science & Engineering program will collaborate with Schurz Communications on a first­-of-its-kind "innovation challenge," beginning fall semester, 2012. Undergraduates, graduate students and faculty will be asked to consider real-world digital solutions and opportunities for 2151-century media companies. A first area of focus will be mobile development.
Schurz Communications, a cable, high-speed data, TV, radio, print and digital media company, will award large cash prizes for winning prototypes that meet agreed guidelines. Participating students may also compete for local, statewide and national media recognition and opportunities to turn their new digital solutions into new digital businesses.
To enliven projects, students and faculty will also receive secure access to custom feeds, API's and real-world datasets from Schurz Communications' wide array of media businesses.
Schurz CEO, Todd Schurz, said, "Notre Dame's computer science and engineering department has some of the best and brightest students and faculty in the country." He added, "New relationships with young developers, designers and database talent – literally blocks away – is a potential game-changer."
Notre Dame's College of Engineering is committed to Catholic­-guided and informed education and research reaching beyond the walls of the University by creating products and technologies that are a force for good in the world. Dean Peter Kilpatrick of the College of Engineering said, "We are very excited to be able to partner with an outstanding local company and community leader like Schurz Communications which enables our faculty and students to have impact locally. Our Computer Science and Engineering strengths in algorithms, wireless communications, mobile computing, and applications are excellent fits with the community and with Schurz."
Schurz Communications media companies provide local communities with a better understanding of the world, as informed local communities make positive impacts on society. Schurz Communications is a privately held, family run, multimedia company with operations dotting the country from Anchorage, AK to Augusta, GA.
The University of Notre Dame and Schurz Communications were founded in South Bend, and have served the community for 168 years and 140 years, respectively.
---
Our companies in the news:
By Tara McMeekin Editor-in-chief, News & Tech