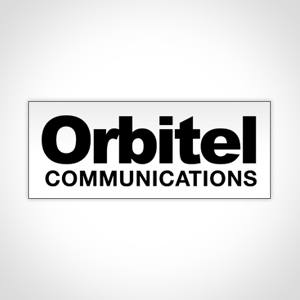 The founders of Orbitel Communications were approached in the fall of 2001 by the early developers of homes in Maricopa, Arizona. Immediately, Orbitel shared the vision with these developers to create a community with affordable housing within proximity of jobs. Where other communications companies refused, Orbitel agreed to construct a state of the art communications network in Maricopa and to become a full service communications provider, investing millions of dollars in the Maricopa economy.
In the fall of 2002, Orbitel connected its first customer. In October 2004, The City of Maricopa granted a cable TV franchise to Orbitel. In May 2005, Orbitel opened its customer service center and local offices in the Bashas' Shopping Center. In January 2006, Orbitel added telephone services to its existing cable TV and high speed data offerings. In February 2007, Orbitel was acquired by MCG Capital Corporation, creating the foundation for long term growth in the Maricopa market.  In June 2011, Orbitel acquired Maricopa Broadband consolidating both companies under the Orbitel brand to provide universal services to all of the homes and businesses in the City of Maricopa.
Today, Orbitel is an integral member of the community. Orbitel provides service to thousands of homes and tens of thousands of residents. Our offices are based in Maricopa. Our staff lives, works and contributes to the growth and quality of life enjoyed by all who live and visit Maricopa.
Located in Sun Lakes, Arizona, Western Broadband provides video, voice and internet services to  customers in the planned communities of Sun Lakes, Sun Bird, Robson Ranch, SaddleBrooke, and SaddleBrooke Ranch. Western delivers state-of-the-art services, including a wide range of digital and high definition channels, wireless modems, pay-per-view, and Digital Video Recorders. Western Broadband recently merged into the Orbitel brand.
Our communications system provides hundreds of analog, digital and high definition video services, high speed internet and digital telephone services to both residential and business customers. We are proud of our association with the developers, home builders, city officials, business, civic leaders and our customers who are working every day with a shared vision to help Maricopa grow into an exciting community in which to live and work.