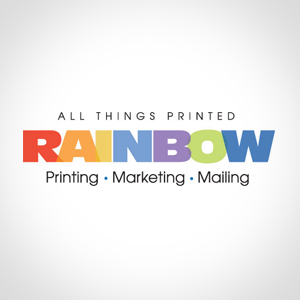 2139 West 16th Street     Bedford, IN 47421
Phone 812-275-3372 or 1-800-264-0499     Fax 812-275-3371     www.indianaprinting.com
E-mail  rainbow_jobs@indianaprinting.com
About Us
Founded: Rainbow Printing was started in 1976 by Steve Miller as a one-man printing company in two rooms of a limestone office in Bedford.
Site: In 1998 Rainbow Printing moved to an 11,000 square foot state-of-the-art printing facility, its current home.
Market Area: Rainbow has over 1000 accounts throughout the Mid-west and prints for companies that ship across the United States and Canada.</b>
Key Executives: Gary Sanders, is the general manager.
Production: In October 2000, Rainbow Printing installed and began producing on a new Heidelberg Speedmaster 52, a five-color press and coater, one of only four like it in the United States. Rainbow Printing also has a Michelle Roland press that handles larger sheet requirements, a Heidelberg GTOZ direct-to-plate two-color press, two Heidelberg Quickmaster 46-2 direct-to-press presses, and an envelope feeder attachment for the Quickmaster 46.