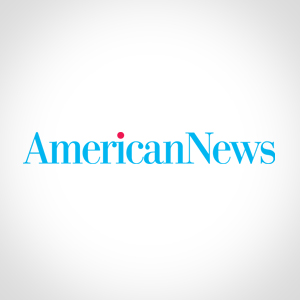 124 South Second Street     Aberdeen, SD 57401-4010
Phone: 605-225-4100 or 800-925-4100
http://www.aberdeennews.com
Founded: The Aberdeen News was founded as a weekly in 1885 by C.W. Starling and Paul Ware. Soon after, the Ordway Tribune, which had a power press, was moved to Aberdeen and combined with the News to produce a daily. In 1920, a competitor, the Aberdeen American, bought the News, and both were later purchased by the Aberdeen Journal. The Ridder family purchased the papers in 1928. The newspaper became the American News in 2004.
Circulation: 16,046 daily; 17,844 Sunday
Publication Days: Monday-Sunday.
The Market: Aberdeen is three hours from Fargo, N.D., and Sioux Falls, S.D., and about five hours from Minneapolis-St. Paul. The market area, known as the Dakota Midland, is based primarily on agriculture. Hundreds of family-owned farms and small communities dot the Northern Plains. Aberdeen is the largest community within a 150-mile radius.
Key Executives: President & Publisher- Cory Bollinger, Executive Editor- JJ Perry, Advertising Director- Christy Orwig. Lori Salfrank- Finance Director, David Nelson- Circulation Manager, Marcia Sebert-Lewis- Information Technology Manager, Terry Salfrank- Production Manager.
The Community
Population: Aberdeen, 35,899 (2005)
Unemployment Rate: unknown percent
Median Age: 33 years
Median Household Income: $33,600
Top Employers: Government and schools; St. Lukeís Midland Regional Medical Center; 3M; Aman Collection Service, Inc.; American News
Community History: Aberdeen Community Theatre; Childrenís Ice Cream Theatre at Presentation College; Northern State University Theatre and Symphony
Attractions: Storybook Land; area lakes; Missouri River, 100 miles west.