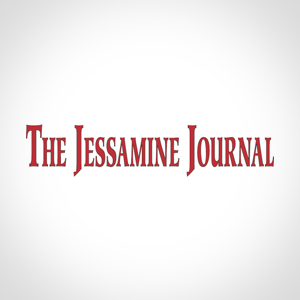 507 N. Main St.     Nicholasville, KY 40356
Phone: 859-885-5381     Fax: 859-887-2966
www.jessaminejournal.com     www.centralkynews.com
Founded: The Jessamine Journal was founded in 1873 by J.M. Parish of Mount Sterling, Ky., and changed ownership several times during its first century. It has been managed by many distinguished Kentucky journalists, including C.W. Metcalf, Col. H.M. McCarty and Edgar E. Easterly Jr., an Associated Press editor and press secretary to Gov. A.B. "Happy" Chandler in the 1950s. Easterly bought the Journal and The Jessamine News-Week in 1956 and merged them the following year. In 1990, his son sold the weekly to Republic Newspapers Inc. of Knoxville, Tenn., and in 2001, the newspaper was purchased by Advocate Communications, a subsidiary of Schurz Communications.
Circulation: 5,157 weekly
Circulation Area: The Journal serves mainly Jessamine County, immediately south of Lexington on the Kentucky River, and has a population of 47,589. Nicholasville, with a population of 27,001, is the county seat. The county's other city, Wilmore, has a population of 5,918.
The Market: The Journal is the only local news source in Jessamine County, but the market is competitive because the community is quickly growing toward Lexington, the location of a regional daily. The community is prosperous, with a low rate of unemployment, but about 60 percent of employees commute to other counties to work. The county is a significant agricultural producer in the state, and there is some industry and retail. Home construction and real estate sales are also important segments of the economy.
Customers: 58 percent of county adults read the Jessamine Journal at least once a month.
Key Executives:
Scott C. Schurz Jr., President, Editor and Publisher; Mike Moore, Editor; Helen Powers, Advertising Director; John Preston, Audience Relations Director; Ray Cornish, IT Director.
The Community
Nicholasville has several industrial firms, including McLane Cumberland, Alltech, Trim Master and McKechnie Vehicle Components and The R.J. Corman Railroad Group. It also has several small shopping centers, and the historic downtown business district is the focus of a revitalization project in cooperation with the Kentucky Main Street Program and Renaissance Kentucky.
Wilmore, which also grew rapidly in the last decade, has a population of 5,918. It is the home of Asbury Theological Seminary, which graduates more ministers for the United Methodist Church than any other seminary in the nation, and Asbury University, a small liberal arts institution. Despite rapid development, the county generates significant income through thoroughbred horses, beef cattle and burley tobacco. The Kentucky River Palisades and the horse farms are areas of great beauty, and historical tourism is becoming an important industry.
Median Age of Adults: 34.6 years
Homeowners: 79 percent of homes in the county are owner-occupied.
Median Household Income: $51,579
Households: 40 percent of adults have children under 18 living at home.
Sources: 2007 RTR/ESSEX3 Market Study; Kentucky Data Center; http://ksdc.louisville.edu; Kentucky Press Association; www.thinkkentucky.com.