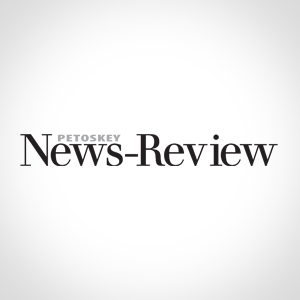 319 State St.     Petoskey, MI 49770
Phone: (231) 347-2544     www.petoskeynews.com
A Michigan centennial business, the newspaper traces its roots back to resort publications starting with the first in 1875. Its modern beginnings came in the 1930s, when William F. Schaller stepped into the press picture and started The Northern Michigan Shopping Review, which soon changed its name to The Northern Michigan Review. In 1953, The Northern Michigan Review and The Petoskey Evening News merged under the name Petoskey News-Review with Albert Schaller as publisher.
In the late 1950s, the News-Review merged with The Emmet County Graphic. Today, the News-Review prints a five days a week daily edition and a separate summer supplement called The Graphic.
The Schaller family was the guiding force behind the daily paper in Northwestern Michigan, North of Traverse City for a half-century. At the time of his death on July 10, 1979, Albert Schaller had been in the publishing business for 56 years, and expanded News-Review interests to include the Gaylord Herald-Times, Charlevoix Courier and The Graphic. Kirk Schaller, then retail ad manager, started the Super Shopper, and later as president and publisher began PhoneGuide Community Telephone Directory in 1987. Kirk Schaller died Feb. 25, 2001.
Under the guidance of Albert and Kirk, the News-Review became the second daily newspaper in Michigan to be printed by the then-revolutionary photo offset process.
The parent company, Northern Michigan Review, Inc., was purchased by Schurz Communication, Inc., as of March 31, 2006.
The Petoskey News-Review serves Emmet and Charlevoix counties, with a combined population of about 60,000.
Petoskey is the area's largest city at 6,000, followed by Boyne City, 3,500, Charlevoix, 3,000, East Jordan, 2,500 and Harbor Springs, 1,600. The population is predominantly white, 95 percent, with 2.4 percent Native American and .3 percent African-American and 3. percent Asian.
The main economic engine in the area is tourism. The counties have been resort destinations since the late 1800s, and winter and summer sports dominate. The area's three major ski resorts are the premiere resorts in the Midwest, and championship golf is available at several venues in the area.
Northern Michigan Hospital in Petoskey is the area's largest employer, with more than 1,000 employees. Because the hospital is a regional referral center, dozens of medical specialists also practice in Petoskey.
Petoskey is also home to North Central Michigan College, founded in the late 1950s.
Petoskey has been listed as one of the most desirable places to retire in the U.S.
Key Executives:
Publisher
Doug Caldwell
(231) 439-9340
dcaldwell@petoskeynews.com
Editor
Jeremy McBain
(231) 439-93416
jmcbain@petoskeynews.com
Digital Media Leader
Matt Wenzel
(231) 439-9358
mwenzel@petoskeynews.com
Retail Advertising Manager
Christy Lyons
(231) 439-9329
clyons@petoskeynews.com
Controller
Larry Hensley
(231)439-9367
lhensley@petoskeynews.com