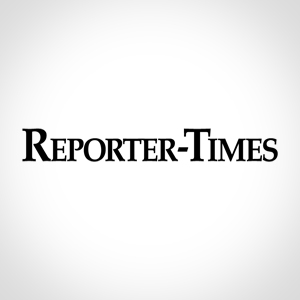 P.O. Box 1636     Martinsville, IN 46151
Phone: 765-342-3311     Fax: 765-342-1446
www.reporter-times.com
Founded: The Martinsville Reporter dates to 1870 when The Morgan County Republican was started as a weekly newspaper. Daily publication began in 1889 and the name was changed to The Daily Reporter. Wilbur Kendall and several associates purchased the newspaper in 1946. Kendall assumed active management of the paper in 1948 and son Robert Kendall became editor in 1949. The Martinsville Reporter was acquired by Schurz Communications on June 1, 1998 from Reporter-Times Inc.
Circulation: 8,320 Monday -Saturday
Average Readership: 19,700 adults daily
Site: The Reporter-Times office is at 60 S. Jefferson St. in Martinsville. It was built in 1955 and expanded in 1972.
The Community
The Market:  Martinsville and Morgan County are traditionally rural with a base of agriculture and some light industry. Increasingly, the northern half of the county (which abuts Indianapolis) has become suburban/residential, with rapid retail growth and attendant population increases. The growing population is also served by our sister company, the Mooresville Times, which is biweekly.
Distinction: Morgan County is the tenth-fastest growing county in Indiana. The 2000 Census data shows that the population increased by 19.3% in 1990′s.
Market size: 45,700 adults
Median Age: 44 years old
Homeowners: 83% of adults own their home
Higher Education: 43% of adults have some college education
Household Makeup: 42% have children under 16 at home; 42% live in homes with 2 or more adults employed outside of the home
Household Income: Median household income is $48,500
Source: 1998 Market Study