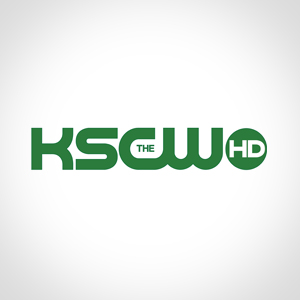 2815 E. 37th St. North         Wichita, KS 67219
Phone: 316-838-1212           Fax: 316-831-6190
After Hours: 316-831-6130
www.kscwtv.com
In September of 2006, Schurz Communications purchased KWCH and its satellite stations establishing the operation as Sunflower Broadcasting, Inc. In July of 2007, the Sunflower Broadcasting family gained one more member when Schurz purchased Wichita CW affiliate KSCW and moved its operations to the current location on 37th St. North in Wichita. KSCW is seen over the air on Channel 33 and on cable channel 5 in most of the broadcast area.
Station Overview: Along with broadcasting CW prime time programming and syndicated shows, KSCW also broadcasts a lot of local programming. KSCW airs the area's latest local newscast by continuing the morning newscast that airs from 5am-7am on KWCH 12 to air from 7am – 9am on KSCW. In September 2011, KSCW launched two more newscasts, Eyewitness News at 9pm every night and Eyewitness News at 4pm every weekday, which is the area's only 4pm newscast.
Other local programming include "It's All Good with Sierra Scott", a show that highlights positive stories about the people and places of Kansas. During the school year KSCW broadcasts "The Catch It Kansas Show", a half-hour show covering seasonal high school sports produced by the team of the Catch It Kansas and Eyewitness Sports departments. KSCW also produces and airs The Weekend Crew, a half-hour show hosted and produced by the KSCW Crew. The show features local events, businesses and non-profit organizations along with providing humor and entertainment news.
In addition to featuring many local non-profit groups in The Weekend Crew, KSCW is involved in helping the local community with several community events. KSCW has been the media partner for Positive Directions' annual ArtAid event, raising money to help in the education and prevention of HIV/AIDS. KSCW also works with other local groups including the American Red Cross and the Kansas Food Bank.
Site: KSCW is housed inside the KWCH studios, which sit on 26 acres on East 37th St. North in Wichita. The KWCH broadcast tower is nine miles east of Hutchinson.
Population: The population of the Wichita metro area is 664,000.
The City: Wichita was rated as the 2nd best [http://finance.yahoo.com/career-work/article/104184/Best-Cities-for-Jobs-in-2008] city for jobs in 2008 by Forbes Magazine. [http://www.forbes.com/careers/2008/01/11/jobs-economy-growth-lead-careers-cx_mk_0110cities_table.html] And it was rated as the 9th best place to live in 2006 by Money Magazine. The city is known as the Air Capital of the World because of the local aircraft industry. Planes and aircraft parts built in Wichita include Boeing, Learjet, Cessna, Beech and Hawker. Wichita is also home to Koch Industries, the largest privately held company in the United States.
Key Executives: Joan Barrett is President and General Manager; Shawn Oswald, General Sales Manager; Laverne E. Goering, Director of Programming and Operations; Joe Miller, Controller; Les Bach, Chief Engineer; Shawn Hilferty, Director of Digital Media; Chad Cross, News Director; Dominic Gauna, Creative Services Manager; and Melissa Lock, Human Resources Manager.