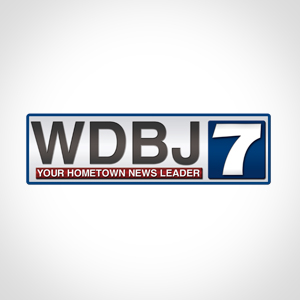 2807 Hershberger Road, NW     Roanoke, VA 24022-0007
Phone: 540-344-7000     Fax: 540-344-5097
www.wdbj7.com
Founded: WDBJ first signed on the air in 1955. It has undergone a series of expansions over the years to reach a much larger audience throughout central and southwest Virginia. Schurz Communications acquired WDBJ in 1969 from the Times-World Corporation.
Coverage area: The station covers the Roanoke / Lynchburg DMA – a 26-county area of central and southwest Virginia.
Distinction: A CBS affiliate, WDBJ averages more viewers throughout the day than any other station in the market and has been the dominant source for local news for 50 years.
Administration
Jeffrey Marks, President & General Manager     jmarks@wdbj7.com
Marilyn Brock, Vice President of Finance and Business Affairs     mbrock@wdbj7.com
Monica Taylor, Human Resources Manager     mtaylor@wdbj7.com
Martha Graves, Executive Secretary     mgraves@wdbj7.com
News
Kelly Zuber, News Director     kzuber@wdbj7.com
David Seidel, Asst. News Director/Assignment Manager     dseidel@wdbj7.com
Greg Baldwin, Asst. News Director/Executive Producer     gbaldwin@wdbj7.com
Sales
Lolly Quigley, General Sales Manager     lquigley@wdbj7.com
Brian Boush, National Sales Manager     bboush@wdbj7.com
Carol Agee, Local Sales Manager    cagee@wdbj7.com
Sarah Williams, Traffic Supervisor     swilliams@wdbj7.com
Other Key Personnel
Alan Novitsky, Director of Engineering     anovitsky@wdbj7.com
Gena Fuqua, Director of News Operations     gfuqua@wdbj7.com
Mike Bell, Programming & Public Service Director     mbell@wdbj7.com
Mike Pettit, Creative Director     mpettit@wdbj7.com
Brian Britt, Network Administrator     bbritt@wdbj7.com