(Maricopa, AZ) Orbitel Communications announced today they are extending their FCC Keep Americans Connected pledge through June 30, 2020. The Keep Americans Connected Pledge was made by more than 700 media companies who committed to support their residential and small business customers during the pandemic by waiving late fees and not terminating service because of an inability to pay. The original pledge expired April 30th.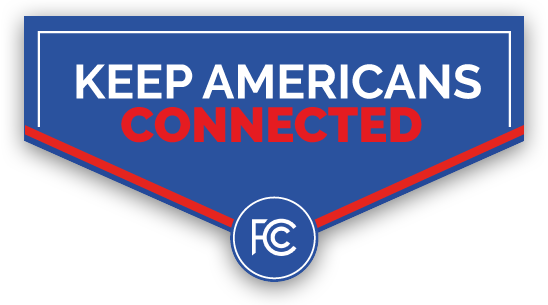 As an early adopter of the FCC pledge, Orbitel Communications made the decision to extend their commitment to customers and small businesses to June 30th.
This extension includes:
  • Temporarily suspending disconnections of service due to failure to pay.
  • Waiving late fees for customers.
  • Office lobby hours are by appointment only.
  • In-person payments have been suspended.
  • For everyone's safety, Orbitel has expanded over the phone technical support to resolve as many issues as possible before dispatching a technician.
"While we continue to see the impact of the pandemic in Arizona, we are optimistic that things are heading in the right direction, said John Schurz, President & General Manager, Orbitel Communications. "Having said that, we believe some of our customers are still in need of this kind of support," said Schurz.
Community Partnerships
Throughout this pandemic, Orbitel has looked for ways to support residents while they shelter at home. Copper Sky Recreation Complex is a recreation and leisure destination in Maricopa which is closed during the pandemic. Orbitel has partnered with the City of Maricopa Parks and Recreations to support the center and make online eSport activities free to residents during the months of May and June. For more information Copper Sky Recreation Complex Facebook Page.
Orbitel continues to support all of their other community partnerships including F.O.R. Maricopa (the local food bank) as well as the Chamber of Commerce.
About Orbitel Communications:
Orbitel Communications offers cable TV with 120+ HD channels, fast high-speed Internet, WiFi, and digital home phone services. Orbitel serves the communities of SunBird, Sun Lakes, Robson Ranch, SaddleBrooke, SaddleBrooke Ranch, and Maricopa, AZ. Residential and business services are available. The company is focused on enhancing the lives of its customers by providing the latest telecommunication services and maintaining the highest standards of excellence in customer care and world class technical service.
Orbitel Communications Contact: Bryan Johnson bjohnson@orbitelcommunications.com